7 Must Haves For A Karelian Bear Dog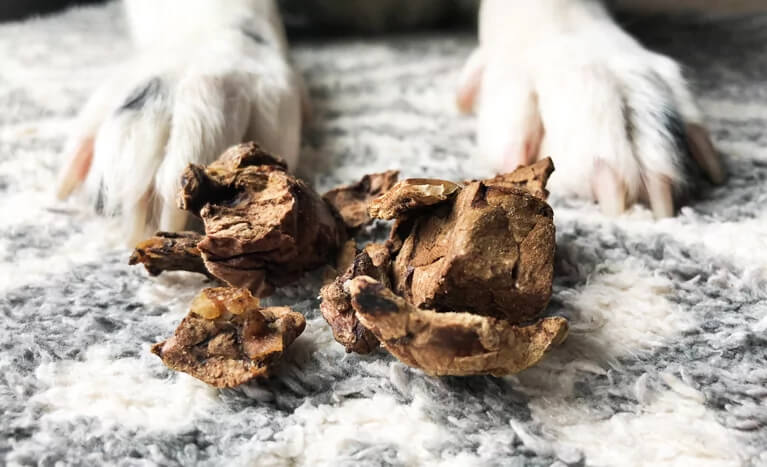 I took the plunge and adopted my first puppy last year, a Karelian Bear Dog named Kintla, and I've learned a lot about raising a healthy puppy since then. In this blog, I'll review my latest "Puppy Haul" from the local pet store to give you an inside look at the wholesome treats and robust toys I spoil my puppy with.
Make sure to check out my Puppy Haul Vlog to see Kintla prance through the video and say "HI!" Who wouldn't want to see the cutest Karelian in the world? DO IT. Here's the video:
Before I even drive over to Kinta's favorite store, the pet store, I assess her current needs and create my shopping list accordingly. All pet owners know how easy it is to go overboard at the pet store spoiling your favorite fur-baby.
On my most recent trip, Kintla's shopping list consisted of:
Ziwi Peak air-dried food (which I use for training treats)
Dehydrated beef lung treats (high reward treats), and

Play toys (and I always leave room on the list for any extras I might pick up—sometimes the pet store has a new product Kintla has to get her paws on!)
I walked into the pet store knowing exactly where I had to go: the freezer section and then various shelves around the store! I lined off the items one by one, adding them to my cart, and then I noticed the word "CHICKEN FEET" strung across one of the freezers.
I opened the freezer and grabbed the box of chicken feet! In my wildest dreams, I never expected to buy chicken feet for any occasion, but there I was standing with a box of chicken feet, curiosity peaked!
I placed them in the basket, circled through the aisles grabbing what I needed, and headed to the checkout counter, where a kind employee informed me that chicken feet are a valuable source of chondroitin for dogs. Chondroitin is beneficial for their joints, but she said I should consult with a veterinarian or someone well-versed in natural pet health before using it to treat any ailment.
I drove home and lugged the boxes into my house to film the Puppy Haul Vlog. This is the first Vlog of its kind, and I had a blast crafting it to show the spoils of my pet store visits. Here is a detailed list of my Puppy Haul items:
Kintla has no known health issues, but I figured these grotesque feet would be a fun treat for her to munch on in the backyard. Online, you can find chicken feet for your pup HERE.
This Amazon brand, "Raw Paws," has similar attributes to the pet store product – both are USA made with cage-free chickens, digestible, and high in chondroitin. I enjoy the convenience of never leaving my house so I think I'll try these Amazon chicken feet next. lol.
Kintla's favorite item from the haul was definitely her dehydrated beef lung treats. You can find beef lung treats HERE.
She absolutely goes crazy for these treats! I deem these her "high reward" treats, so I don't use them for everyday training. Instead I play fun games like "find your treat" or I use them to practice recall on our walks. She loves it when I hide these treats and then seek out their elusive hiding place. This game rewards her while utilizing her sense of smell.
They are just one ingredient and made in the USA. Other countries have less stringent animal food manufacturing laws, so it's a good idea to research everything first. Like most industries, the pet food industry is bought out, and money flows freely under the table at the expense of our beloved pets. I keep unknown ingredients to a minimum and I research the brands extensively before incorporating them into Kintla's life.
These beef treats are Kintla approved!
The Ziwi Peak air-dried food has been a Kintla staple since she was a puppy! You can check out these training treats HERE.
She is an incredibly picky eater, which makes it difficult to reward her training with treats. This particular product is actually meant to be a dog food, but I've found they are the perfect training treat! They're small yummy rewards that keep a puppy coming back for more! After a year, Kintla still LOVES training with these.
Have you ever considered raw feeding your pup? I did for a while, and I finally made the jump from kibble to raw last summer. You can learn more about it in my blog HERE.
It was a great decision, and Kintla never looked back! Her coat has never looked back either… haha.
In the Puppy Haul Vlog, I pick up Kintla's usual 20lb of Steve's Real Food Turkey Patties. There is a nugget option for feeding which you can find HERE.
Kintla has tried beef, chicken, and turkey, and she prefers the turkey recipe, which consists of: Ground Turkey, Turkey Liver, Turkey Hearts, Broccoli, Spinach, Watermelon, Celery, Goat's Milk, Chia Seeds, Flaxseed, Dried Kelp, Sesame Seeds, Green Lipped Mussel, Taurine, Salmon Oil, Coconut Oil, Inulin, Ground Eggshell.
I LOVE THESE INGREDIENTS!
There is no ingredient I can't read and wonder what the heck is my dog consuming? There are so many raw feeding options. I prefer the Steve's Real Food brand. I rotate the proteins every few months to keep her diet consistent with the foods she would likely encounter in the wild and to minimize the chance of her developing an allergy to other proteins. Kintla 10/10 recommends this dog food!
I picked up a NO HIDE dog chew for Kintla as well! It wasn't on my list, but these are a Kintla staple. PLEASE, do not feed your dog raw hide! I will do another in depth blog on the reasons why. In the meantime, you can check out what I get Kintla as an alternative to raw hide HERE.
Onto Kintla's toys!
I find it difficult to purchase toys for Kintla because she tears right through them! I first look for tough toys that last longer than the normal dog plush toy. You know, those sweet dogs that have endless plush toy friends, but Kintla is not like that. She's a carnivore destroyer and that cute plushy plaything would be gone in two seconds.
I have found the Tall Tails brand provides fun, durable toys able to withstand Kintla's destroying tendencies. In particular, this toy which I have purchased multiple of. Kintla LOVES this toy!
Kintla likes to bite the rope or tear the leather off this bone-shaped toy. These toys last a while and are durable enough for any Karelian destroyer (aka Kintla) to have lots of fun with. In my Vlog, I show a special holiday edition shaped like a Christmas tree. She's been gnawing on the leather and rope for weeks, and it's still holding strong!
I like the quality of the Tall Tails toys and don't have to worry about anything suspicious that Kintla might be chewing on. In the Vlog, I also show a HuggleHounds Leprechaun toy. Kintla has had a variety of these toys in the past year and they live up to the toughness claimed on the tag. The toy has multiple layers, making it difficult to chew through. But I always remember: Kintla is primitive and prefers real bones over toys! She has had two of the moose-shaped toys, which you can find HERE. They lasted quite a while, but eventually she did chew the appendages off lol.
After raising her from a pup, for over a year now, I've discovered all of these special treats and durable toys, and I'm happy to share this journey with you! Kintla says "bark, bark," which means "heck ya!" in puppy talk. She says "All these treats get two paws up and possibly a tail wag." Haha!
If you try any of these treats, foods, or toys for your fur baby, let me know by tweeting me or sharing with me during my live stream! I love hearing from you about your fur baby journey as well!
Get Notified When I Post New Pet Content!
Other Pet Posts

Lifestyle Posts

My Recipes

Lifestyle Posts

Get Notified When I Post New Pet Content!